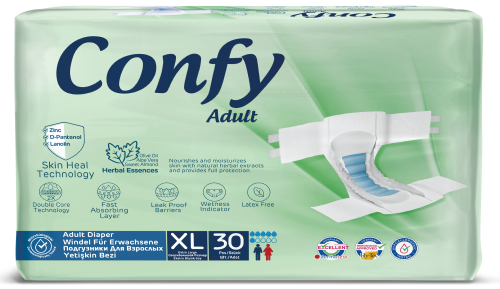 X Large 30
Confy Waistband Adult Diaper is intended for the comfort of individuals who suffer from intense urinary incontinence.
Thanks to its extra soft and special texture, it does not make a rustling sound.
Its specially designed anatomical structure wraps up your body.
Reusable adhesive waistbands can be opened and closed multiple times.
Anti-leakage barriers provide superior dryness.
The color-changing wetness indicator allows you to notice when the diaper is wet.
Dermatologically tested.
Its absorbent double-layer structure keeps wearers dry and safe.
Its SkinHeal technology is capable of preventing skin irritations.